Opening hours (since September, 1): Mon — Fri: 9–17.45, Sat, Sun: 9-16.45
---
Since January re-registration of readers is being held. Teachers, students and readers are welcomed to the library for  re-registration.
---
7.08.2017__________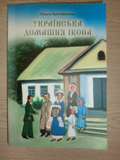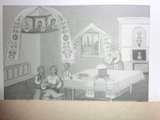 The Library fund was replenished with an author's gift - a monographic study "Ukrainian Home Icon" by Olga Vadimovna Bogomolets, People's Deputy of Ukraine, Professor, Doctor of Medical Sciences, founder of the Ukrainian Home Icon and Antiquities Museum "Soul of Ukraine". The publication of a talented contemporary and statesman is a fundamental research devoted to the preservation of historical memory and formation of a national cultural heritage. The book contains interesting unique materials on the history of home icons of different regions of Ukraine: Kiev, Polesye, Podolia, Slobozhanshchyna, Chernigov, Severschina, Prykarpattya and Zakarpattya. The author remembers sad events connected with destruction of the icon in the 20's and 30's of the twentieth century. The book reminds us of the times when the icon in the house was an amulet for a man and a family. We invite everyone who loves Ukrainian folk culture, its customs and traditions to get acquainted with the book.
11.07.2017__________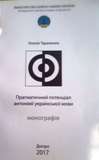 Our scientific library received a gift from one of the graduates of the philological faculty of our university Ksenia Taranenko - the monograph "Pragmatical Potential of Ukrainian Antonyms ". The book presents a comprehensive analysis of the pragmatic component of antonymic lexical meaning in the Ukrainian language. The work will be useful for scholars of philology, teachers, students and those interested in the problems of modern linguistics.
11.07.2017__________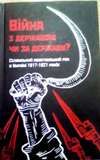 The library received a gift - a new book on the history of Ukraine dealing with the Ukrainian Revolution of 1917-1921. The author's staff of the publication includes 9 scientific historians, whose sphere of interest is the history of the rebel movement of this period. The joint efforts of the authors made it possible to create a book that combines the results of modern studies of various aspects of those events and shows their ambiguity and significance in the history of Ukraine. Our special thanks to the donator, one of the authors, the doctor of historical sciences, a professor of DNU Archireiski Dmitry Vladimirovich.
Since October 2017g. the library provides users with free access to the international science-based databases Scopus and Web of Science. Please note: you can see the international patent database Derwent Innovation, which is available on the Web of Science platform.