Opening hours (since September, 1): Mon — Fri: 9–16.45, Sat, Sun: 9-15.45
---
Since January re-registration of readers is being held. Teachers, students and readers are welcomed to the library for  re-registration.
---
11.07.2017__________
Our scientific library received a gift from one of the graduates of the philological faculty of our university Ksenia Taranenko - the monograph "Pragmatical Potential of Ukrainian Antonyms ".
The book presents a comprehensive analysis of the pragmatic component of antonymic lexical meaning in the Ukrainian language. The work will be useful for scholars of philology, teachers, students and those interested in the problems of modern linguistics.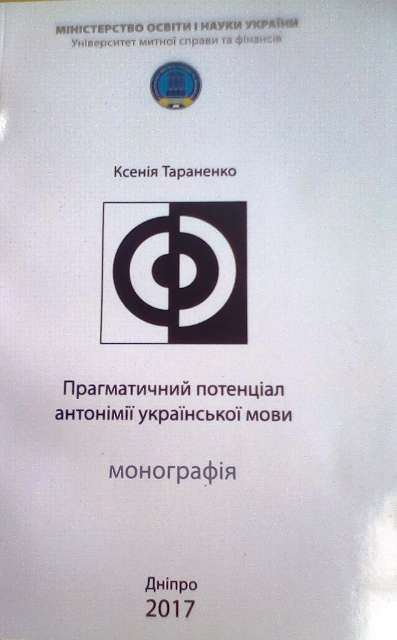 Since October 2017g. the library provides users with free access to the international science-based databases Scopus and Web of Science. Please note: you can see the international patent database Derwent Innovation, which is available on the Web of Science platform.