Opening hours (since September, 1): Mon — Fri: 9–16.45, Sat, Sun: 9-15.45
---
Since January re-registration of readers is being held. Teachers, students and readers are welcomed to the library for  re-registration.
---
---
17.11.2016___________
On the International Day of the student, which is celebrated worldwide every year on November 17, in the reading room of social and human sciences (k.406) Open book exhibition "Modern youth - the future of Ukraine."
Congratulations to all students. We wish excellent success, joyful mood, optimism, faithful and sincere friends, good deeds in the name of Ukraine!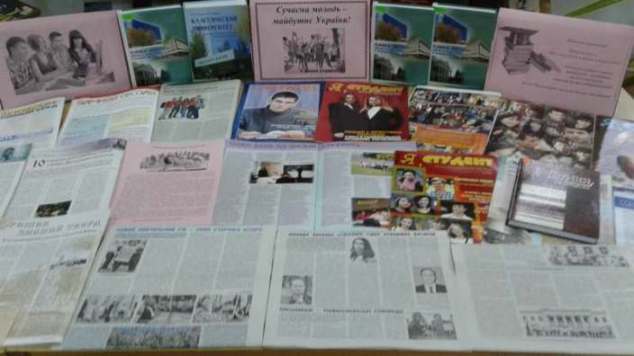 Since October 2017g. the library provides users with free access to the international science-based databases Scopus and Web of Science. Please note: you can see the international patent database Derwent Innovation, which is available on the Web of Science platform.